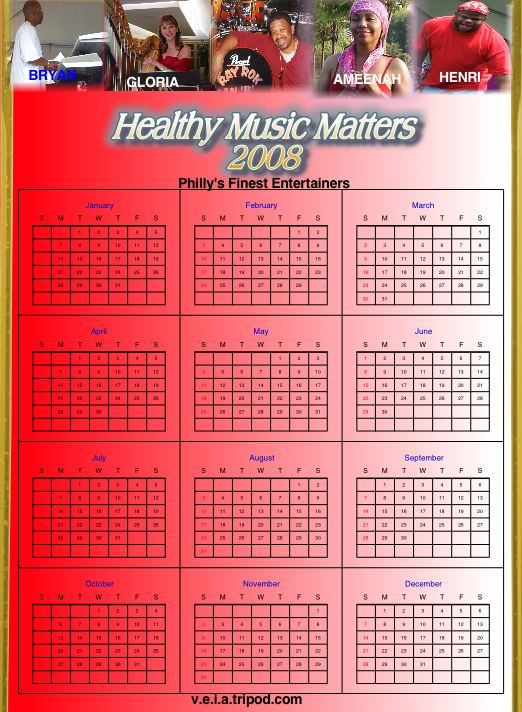 Item #12008-$10.00
(We usually celebrate it in Black Music Month)(June). The cost $25.00 includes ceremony, refreshments and live entertainment. Includes refreshments, ceremony and entertainment,, Semi-Formal Affair.
Anyone who wishes to take out an ad in the ad book can contact us as soon as possible. The ads start at $25 for a business card sized ad.
Starting in May of each year we will be selling uniquely designed fans and other useful and fun items.
A few local taverns have allowed us to place beautiful gift baskets in their establishments to be raffled off. The baskets are filled with great scented candles, beautiful glasses and other useful items. This will be an ongoing fundraiser. We will focus on holidays as well as other special events. Chances will be sold for $1.00. OUR COMPILATION CD & DVD Book AND CALENDAR FEATURING VARIOUS PHILLY ARTISTS IS AVAILABLE FOR $10's Healthy Music Matters Volume I-Philly's Finest Entertainers.
As always we welcome suggestions as well as ideas.